Sandra Tosta, PhD (President)
Sandra Tosta, PhD, holds a Bachelor of Science in Human Development from Cornell University and a PhD in Educational Psychology from the University of California, Los Angeles. She has expertise in both quantitative and qualitative primary research in both corporate and academic settings. As a senior researcher at the Hypothesis Group for nearly a decade, she focused on research related to children and education. She has authored a variety of papers on Irlen Syndrome and related topics and contributed a chapter on parenting in a multimedia society in Marc Bornstein's Handbook of Parenting: Volume 5. She currently serves as head of research for the Perceptual Development Corporation at the Irlen Institute International Headquarters.
Jennifer Tobkin, Esq. (Secretary)
Jennifer Tobkin, Esq. holds a Bachelor of Arts Degree in Political Science from the University of California, Santa Barbara, and a Juris Doctorate from the University of California, Los Angeles.  Following law school, Jennifer spent nearly 12 years practicing law at a mid-size law firm representing a diverse range of individuals and businesses in civil disputes.  Jennifer currently serves a Deputy City Attorney for the City of Los Angeles in the land use division.
Robert Irlen, Esq., MEE (Treasurer)
Robert Irlen holds a Bachelor of Science and Masters in Electrical Engineering from Cornell University and a Juris Doctorate from Loyola Law School of Los Angeles.  Mr. Irlen worked for TRW/Northrop Grumman for 38 years from which he retired, in 2005, as a senior technical program manager.  Since 1982, he has been a member of the board of trustees for Harbor Regional Center (HRC), a non-profit corporation that provides, under contract with the state of California, services for the developmentally disabled.  During his tenure with HRC he served in many positions including President of the board and Chairman of a number of board committees.  Mr. Irlen is currently a board advisor to the HRC Board.  Since 1996, Mr. Irlen has also volunteered on the board of trustees of HOPE, Inc., a non-profit corporation that develops and manages housing for developmentally disabled persons.  Over the years he has held a number of officer positions and is currently President of the board.  Mr. Irlen also serves as corporate counsel, secretary, and CFO for Perceptual Development Corporation.
Melissa Bersofsky, Ed.M
Melissa Bersofsky holds a Bachelor of Arts in Psychology from Cornell University and a Master of Education from Harvard University. Ms. Bersofsky started her career in advertising account management working with some of America's most iconic candy brands at Foote, Cone and Belding. Upon receiving her degree in Higher Education, Melissa parlayed her marketing skills into a rewarding career in advancement for both public and private institutions. Her early adoption of social media to impact annual fund campaigns helped pioneer new fundraising techniques at one of the nation's top research universities. She currently serves as the Executive Director of Development for the Loyola Law School.
Hansen Champlin
Hansen Champlin has been a licensed investment professional for over 20 years and a volunteer youth athletic coach for over 25 years. Currently the manager of the investment department at Western Federal Credit Union, Mr. Champlin brings a wealth of knowledge in the areas of strategic planning, budgets, marketing, vendor relationships, contract management, and education. In addition to his numerous securities licenses, Hansen holds a Bachelor's degree in Behavioral Science from the California State University at Dominguez Hills.
Racheal McCabe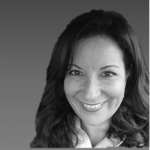 Racheal McCabe holds a Bachelor of Arts from the University of California Los Angeles. Ms. McCabe has worked extensively in the areas of development and fundraising in the fields of education and medicine since the beginning of her professional career. She has supported the fundraising efforts for institutions such as UCLA, USC Medical Center, Hoag Hospital, and George Washington University, and she is currently the Associate Director of Development for Surgery and Transplantation at Cedar Sinai Hospital in Los Angeles, CA.
Cherie Hudson, LCSW
Cherie Hudson, LCSW, holds a Master of Social Welfare from the University of California, Los Angeles. She has more than thirteen years of experience working with children and families to provide resiliency services, parent engagement activities, advocacy and interventions that foster social-emotional learning and increase protective factors. For the past nine years, Cherie has served as a school social worker for Los Angeles Unified School District (LAUSD). As a Psychiatric Social Worker, she has focused on promoting the academic achievement and wellness of students through effective treatment, case management, and crisis prevention/response services in collaboration with families, multidisciplinary school teams, and community partners. Currently, Cherie leads the field instruction program for LAUSD Department of School Mental Health where she manages the recruitment, placement, and training of graduate student interns. She is also the Los Angeles Regional Coordinator on the Board of the California Association of School Social Workers.
Janelle Martin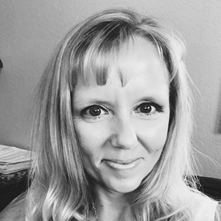 Janelle Martin is an Irlen Ambassador and founder of the "Irlen Syndrome Parent Connection" group on Facebook. Her daughter, Regan, struggled through school until she was finally diagnosed and treated for severe Irlen Syndrome at 17 years old. The life-changing experience spurred a drive and dedication to raising awareness about Irlen Syndrome and working to make sure that every child can have access to the testing and lenses they need to succeed in school and life. Janelle has a Bachelor of Arts degree in biology/chemistry from the University of Northern Iowa and an accounting degree from Lone Star College. She has dedicated the majority of her life to raising her two children and currently works as an office/accounting manager for two companies simultaneously in Spring, TX.